Ktrak – Turn Your Mountain Bike Into A Man-Powered Snowmobile
9 December 2008
31 Comments
Ktrak Cycle Corp. is the maker of a kit that turns your mountain bike into a human-powered snowmobile. The rear-drive track system provides about 25 times the traction and flotation of a regular mountain bike wheel. There is also an optional front ski attachment to allow even more control.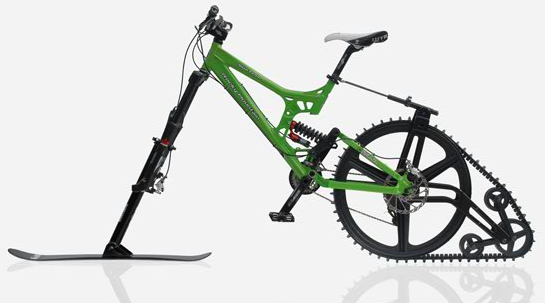 Designed for use in groomed, packed, or fresh snow, the Ktrak system was unveiled at Interbike in September 2006. The kit is universal to most makes and models of mountain bikes, and fits 26-inch wheels. The site mentions that 20- and 24-inch wheel flavors will be made available in late 2008, but as of this writing they are still listed as "coming soon".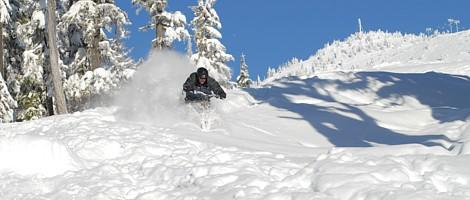 The Ktrak system is available for purchase directly through their website and approved dealers.
via Been-Seen.com