What's New In SolidWorks 2016
11 February 2015
No Comment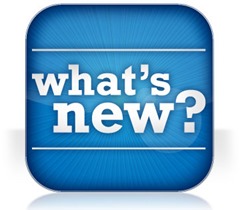 Wednesday is my favorite day of SolidWorks World, as that is the day that they publicly show some of the new features of the upcoming release of SolidWorks.
This year, they unveiled some pretty cool features, including some surfacing improvements!
Here they are, in no particular order:
Hide/Show Main Planes
Select Sketch Mid Point Without Right Mouse Button
Sketch Context Toolbar Stays Available
Plane For Pattern Direction
Convert Entities – Grab All Internal Loops
Degree Style Spline (1st, 2nd, 3rd) and Bezier Curves
C2 Edge Blend
Hide/Show Bodies With Tab Key
Bi-directional Sweep
Assembly Mate Controller
Simulation – Mesh Sectioning
Simulation – Release Prescribed Displacements
Flatten Surface Enhancements
SolidWorks PDM Standard
Extended Quickmates
Toolbox Favorites Folder
Copy & Paste Mate Support
Enhanced Copy With Mates
Change Toolbox Fasteners Type
Rename Part Directly in FeatureTree
Drawings – Direct Scale Change (from scale display in bottom gutter)
Drawings – Nested Balloon Sorting
Model Based Definition (MBD)
eDrawings – Spin About Screen Center
eDrawings – Tabbed Documents
PhotoView 360 – Scene Illumination Proof Sheets
User Interface – Modern Look
User Interface – Scales With Operating System
User Interface – Child Feature Reference
User Interface – Breadcrumbs
So that's what was shown.  There was also a screen showing a new color pallet for the icons.
DISCLOSURE: DS SolidWorks Corp paid for my conference fee, lodging, and some meals.