SolidWorks 2010 Beta Just Around the Corner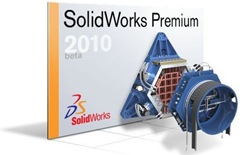 Mike Puckett has posted that the upcoming SolidWorks 2010 Beta test will be starting up within the next two weeks.  To participate, simply go to the SolidWorks Beta Program page and follow the directions.
Please note that you will need to have access to the SolidWorks Customer Portal in order to participate.  This is your chance to see what's new in the upcoming version, get a jump start on any migration issues, and to help SolidWorks by reporting any issues that you may have.
Are you going to be participating in the Beta Program?  Let us know!