Interview With William Doll, Director of SolidWorks Labs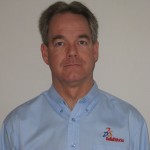 At this year's SolidWorks World 2009 conference, I had the pleasure of meeting Mr. William Doll, Director of SolidWorks Labs.
After talking with Bill there and later through email concerning another article, I wished to learn a little more about SolidWorks Labs and share it with you. Bill graciously agreed to an email interview, and I learned a lot. I hope you find it informative!
---
CADFanatic
: Hi Bill, it was great meeting you in Orlando at SolidWorks World 2009. Thanks for agreeing to do this interview.
Bill Doll: Hi Brian, it was a pleasure meeting you at SWW also. I am really looking forward to building a stronger connection between SolidWorks Labs and the community.
CF: Can you please tell us a little bit about yourself?
BD: I have been involved with CAD in one form or another for over 25 years. The first half of my career was spent as a Mechanical Designer using many CAD systems including CADDS3/4/4X/5, Cadra, Pro/Engineer and SolidWorks. Later on I was responsible for CAD Operations at Polaroid, including administration, customization and implementation of all CAD and PDM related products. Throughout my career in CAD I have always had at least one foot in software development. I learned early on the power of customizing a CAD environment to suit one's specific needs. With data management becoming a popular topic, I cofounded DesignSource Technology with the goal of creating the easiest to use PDM system to work with the easiest to use CAD system, SolidWorks. Our product, PDMWorks, quickly became the standard for small companies looking to manage their data without all the overhead of traditional PDM systems.
CF: How did you become involved with SolidWorks/SolidWorks Labs?
BD: I have been a user of SolidWorks since the software was released in 1995. Over the years I also wrote many utilities for customizing SolidWorks. In 2002 SolidWorks acquired my company, DesignSource Technology, and I became an employee of SolidWorks. From 2002 through 2007 I was responsible for overseeing the development of PDMWorks Workgroup. It was not until the first quarter of 2008 that I took over the Labs group.
CF: What is the purpose of SolidWorks Labs?
BD: As an extension of R&D, SolidWorks Labs provides a great way for us to test out new functionality and new product ideas. Because we are a small, agile team and don't follow the standard release schedule, we are able to release new products and ideas more quickly. A primary goal for Labs is to get timely user feedback on these ideas and technologies and evaluate how we can enhance our core product to better suit our customers' needs.
CF: How many people make up the SolidWorks Labs team?
BD: SolidWorks Labs consists of around nine people. This includes developers and QA. That number can fluctuate somewhat as people move though Labs on temporary assignment. When starting a product that may make it into core SolidWorks, we will solicit one or more people from R&D to work on the project with us. This ensures that the product knowledge travels back with the product into core when it graduates from Labs.
CF: After a quiet spell over the last year or so, there have been several new additions to SolidWorks Labs in the past few months; is there any particular reason for the increased activity?
BD: There are a couple of reasons. First, we spent some time conducting surveys to learn what users thought about Labs and what we could do to improve. SolidWorks Labs is still a relatively new group after all. Next we developed a plan from that feedback and identified some key tasks to better focus our efforts. Once we had the plan in place it was a matter of execution, which I believe my team did a terrific job on. We were able to quickly roll out a new suite of "focused" products and a completely redesigned website providing better organization and a way for users to rate and comment directly on products. Because we do not follow a standard release schedule, Labs will most likely always have its peaks and valleys when it comes to new product announcements; some products just take longer to develop than others. But we will always strive to keep the content fresh and exciting for our users.
CF: You mentioned at SolidWorks World that there was an update to the SolidWorks Labs project, Treehouse. What drove the changes?
BD: User feedback. Treehouse was received very well by the community. It seems like almost everyone has been waiting for a product like this. Because so many people tried out Treehouse, we were able to get some great user feedback and good ideas for a follow on release. I expect users will be quite pleased with the next version of Treehouse.
CF: How important is user feedback to SolidWorks Labs?
BD: User feedback is extremely important to us. That is why we put the effort in last year to enhance our website creating a mechanism for users to rate and comment on all of our products. We read every comment, every day, and respond back into the discussions area when appropriate. But we don't just check our own site for comments and ratings. We are constantly searching the web (blogs, forums, twitter, etc.) for feedback on our products. These comments, suggestions and ratings are taken into consideration when developing new products and enhancing existing ones. User feedback should also prove to be valuable to other users visiting the site as they can get an idea of a products strengths and weaknesses before they download.
CF: If a user wished to see a new app or feature, what is the best way to go about submitting that idea?
BD: Currently the best way to let us know what you would like to see in the way of something new is to use the Feedback link at the top of the Labs website. Very soon we will have a new app online that will allow users to post their ideas and let others vote on those ideas. This app should be very useful for us to see what users are most interested in.
CF: Does SolidWorks Labs take any ideas from enhancement requests submitted through the SolidWorks Customer Portal?
BD: SolidWorks Labs sifts though ideas from many different channels. We talk directly with customers, review enhancement requests, and keep in close contact with core R&D, Product Definition, Product Management, Marketing and Technical Support. Communications are fairly strong within SolidWorks.
CF: Are there any new products or features that you care to discuss?
BD: Typically we do not announce products ahead of them appearing on the SolidWorks Labs website. But I would suggest keeping a close eye on Labs as we have several very exciting things in the works!
---
So there you have it… I would like to thank Mr. Doll for taking the time out of his busy schedule to answer these questions. And if you have any more, please leave them in the comments, and I'm sure that Bill will be more than glad to follow up here.
And be sure to stay on the lookout here, as I'm sure there are many more interesting and wonderful things on the horizon at SolidWorks Labs!