SolidWorks Labs Unveils COLLADA Export
19 November 2008
4 Comments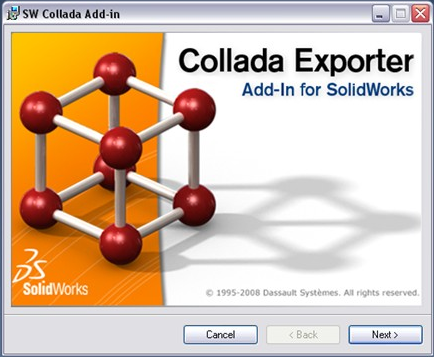 SolidWorks Labs has posted an article detailing the upcoming release of a SolidWorks add-in for exporting assemblies to COLLADA.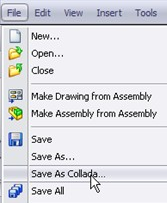 COLLADA is an acronym for COLLAborative Design Activity, whose mission is to create an open standard for interactive 3D applications.  The COLLADA project was begun by Sony to create a standard for exchanging 3D digital data.  There are several other big-name companies participating in the alliance.
There is a video at the SolidWorks Labs blog showing the new COLLADA export in action.  The COLLADA add-in is expected to be available for download on the first of December.